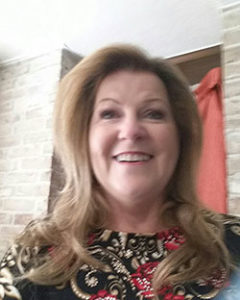 I was born in Houston Texas. I began attending church at a young age and through the Bible lessons of precious Sunday School teachers, at the age of twelve I accepted Jesus Christ as my personal Savior.
My need for my Savior did not end there, but grew to a place of greater dependency upon Him. As with some Christians, there were times of closeness and times when I chose my own way. In those times I missed the mark and lost precious ground in my walk with the Lord. In humility and repentance, I would find my way back to a loving Savior.
I was led by the Holy Spirit to begin this ministry of hope and encouragement in 2008.  As Paul exhorts us in Ephesians 4, may I walk worthy of the call with all lowliness and meekness, with longsuffering; endeavoring to keep the unity of the Spirit in the bond of peace. In that same chapter it states that as Christ ascended, he gave gifts for the perfecting of the saints, for the work of the ministry, and for the edifying of the body of Christ. For this purpose may we discover our God given gifts and walk freely in them.
I am excited and encouraged in this new season of His Government (Kingdom) coming to fruition now and beyond. His Hand is moving mightily and quickly and catapulting those who have said "yes and amen" to His purposes and plans; setting aside their will and submitting to The Will of the Father.  I said yes to God's will and plan for my life at the end of 2008. When God said to become unencumbered I had no idea what that would entail. To strip things from our flesh is painful but worth the process for God wants us to shine in this hour with His Glory. May I continue to allow God to peal back the layers of the flesh and allow His Glory to ever shine brighter as the day approaches of His coming to rule and to reign IN HIS GLORY.  HALLELUJAH !!
As you search this site, may you find encouragement and the hope of God from these words from
. . . The Father's Heart.